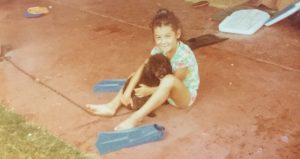 I was born and raised in a small town, Wahiawa, where everyone knew everyone and their families.
I graduated from public school, Leilehua High, and then decided to pursue a career in physical therapy, which led me to graduate school in the mainland.
Local vs Mainland Style
I quickly realized that there was a difference between "local" style and "mainland." The relaxed atmosphere, easygoing friendliness and sense of "Ohana" was missing. Being away from home definitely helped me realize how very blessed I was to be brought up in an environment where there is a strong sense of community and empathy toward other cultures.
I wanted to return home and I wanted to make a difference. We are products of where were grew up, who raised us, and I truly believe that growing up in Hawaii has influenced how I treat my patients and the way I run my private practice in Honolulu.
Cultural Influences in Hawaii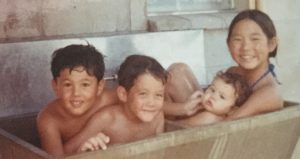 I came across the wise words of Hilo boy, Glenn Furuya, founder of a consulting company, Leadership Works, who eloquently explains that local people are influenced by three cultures, Eastern, Western and Polynesian. As a result, we have an inherent quality to lead with aloha, generosity and humility.
He describes two types of leaders, circular and linear.
Circular leaders are those who are very collaborative, relationship-oriented, kind, and really engage people. He feels island people are generally more circular, they are collaborative, warm and with the aloha spirit. With linear leaders, Mr. Furuya states "there's the goal, here's the plan, now do it and if you have to run over somebody to get there, it's okay, cause that's the goal."
The Aloha Spirit
Growing up here you learn to take time, be patient, show respect (especially to your elders ) and a sincere interest in the individual. Local values are to work hard, humble yourself, be compassionate and open yourself to the ideas of others.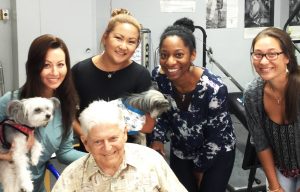 I thank God that I was able to grow up in such a unique place and as a health-care provider, I strive each day to treat everyone with empathy, to listen attentively, and work with patients to help improve their health and well-being through top-quality physical therapy.
If you're suffering from any pain or discomfort, I invite you to come and experience the local spirit of aloha that we share with every patient that comes through our door.  Just click here to set up your initial consultation
Tags: Hilo, Honolulu, Julie Moon, Leadership Works, local style, Moon Physical Therapy, ohana, Wahiawa, aloha spirit, Glenn Furuya